Hey, I'm
Courtney of Bhakti Wellness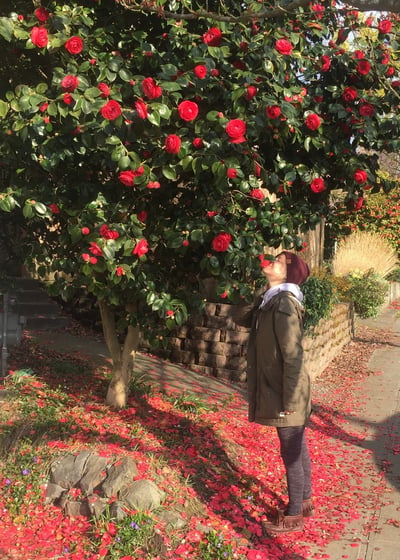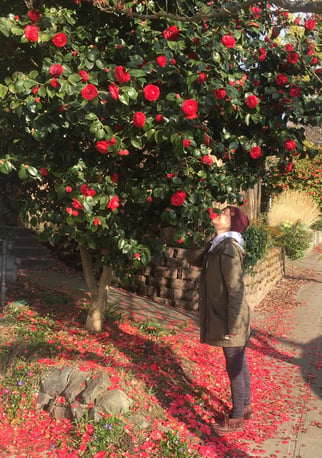 Welcome to my page!
I am a yogi, nature loving, bouldering crazed, medicine making witch. I am obsessed with trees, plants and the ocean (or any water-source, really). From a young age I was passionate about nature, travel, tattoos and helping others.
My true journey onto this ever evolving path began almost 20 years ago when I first dipped my toes into the practices of yoga. In 2010, I fully stepped into my lifelong dance with yoga where it has become woven into every aspect of my being.
In 2013, I dove into my greatest passion of serving wombyn on their birthing journeys. Over the years I have evolved in how I serve wombyn, now mostly focusing on teaching Prenatal Yoga where I incorporate nuggets of wisdom I have learned over the years of attending births. I am continually amazed by the true magnificence of wimyns' bodies, how we have evolved to carry life, lose life and give life. It is a truly miraculous gift. It is in standing in this true presence of awe (of birthing wombyn and their bodies) that I have moved away from attending births within the allopathic/medicalized system. That being said it is my true pleasure to share insights and information covering all realms of birth, so that every wombyn can make the choices they feel sure about along their journey.
Asides from serving wimyn on their motherhood journey, I also offer Reflexology and fun yoga classes/events. I am a certified Reflexologist and have been blessed to have been mentored by two incredible Reflexologists that have shaped how I treat clients to this day.
I thank you for coming to my page and would love to connect, whether it is on the yoga mat, treating yourself to some reflexology or at the climbing wall!

Using words from one of my teachers, Elder Seqoyah Trueblood:
GREAT THANKS, GREAT PEACE, GREAT LOVE,
Courtney
Have inquiry for me such as when does registration open for the next Prenatal Yoga class? Wanting to book a private yoga class or Reflexology appointment? Looking for some guidance around your pregnancy and birth? Drop me a line here and I will get back to you asap!